February 13 (Sunday) 9:30 PM – Birdland Theater 

Regina Martin's Decades of Love ft. Paul Cuffari 
Described by George Benson's bassist Stanley Banks as "the closest you will ever get to the spirit of Janis [Joplin]," Regina Martin is a phenomenon. In possession of a robust, powerful voice, Martin wows her audiences with her no-holds-barred style. Influenced by such icons as Joplin and Aretha Franklin, she brought her from-the-hip style to performances with Richie Cannata, Jinx Jones, Chris Cain and the Tommy Castro Band. On this Valentine's Eve at Birdland Theater, Martin will sing love songs that span five decades. She is supported by pianist Mike Bond and bassist Paul Cuffari. Precocious bassist Cuffari, who has worked with Lenny White and Enoch Smith Jr., toured and recorded as a part of the late master trumpeter Wallace Roney's final quintet. Don't miss Regina Martin on this evening of love. 
$30 tables / $20 bar seating + $20 food/drink minimum
Review by https://lydialiebman.com/
Mon, January 17, 2022 for a very special MLK Day celebration with Lil' Maceo & Regina Martin at the Birdland Theater at 8:30pm!
 Event Details Mr. Funky Sax. This name aptly describes the musical old-school funky, foot-stomping music of Lil Maceo. His powerful music has made him one of the most sought after saxophonists in the industry.  This isn't Dime-store music created on a drum machine and a computer. This is bona fide unadulterated Funk and R&B cleverly crafted by a master musician with hardcore roots in Funk, Pop, Dance, and Contemporary Jazz.  His shows are high energy ultimately compelling audiences to get out of their seats and party.  Lil Maceo has shared the stage with a host of music giants including Prince, Cyndi Lauper, JT Taylor, Cyril Neville, Gavin DeGraw, Nick Colionne, and Euge Groove. He has been mesmerizing audiences nationally since 2001.  His music received huge acclaim from critics and audiences alike.  Featuring upcoming, soulful, Singer Regina Martin. Regina has headlined Birdland in "A Tribute to Janis Joplin", performed for Brenda Lee, Richie Cannata (Billy Joel), and Frank Thomas (James Brown & the Famous Flames).  Learn more about these dynamic performers at;  http://www.lilmaceo.com/  http://www.reginamartin.net
June 2021
Regina's concert with Effie's, Campbell/San Jose featured in San Jose Mercury News here 
Special guests include Kevin Florian, Rafa Postel (Aloe Blacc/Goapele), Cadence Myles, Naaman Fields, Ricardo Silvestri, Michael Bobadilla, Danny Kennedy, William (Bill) Martin (her dad), Susie Day Martin (her mom) & more! 
Don't miss her last week of concerts in the Bay Area, CA. Get more info.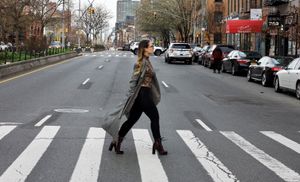 Performing Oct 3rd Birdland Jazz Theatre the music of Carole King
Blake's Blessing Charity Gala Event!
#Jamsauce by Regina Martin Music @NewYorkBeerCompany
Watch Regina "bring down the house!"